Here's what our customers have to say:

Alicia Goodell with Floral Designs by Alicia was my floral fairy god-mother! She was such a delight to work with! She was fun, professional, attentive, and was super helpful with not just my flowers. I had a unique vision and color scheme and she worked with me to create exactly what I envisioned. She was creative and worked really well with my budget. She gave me 5 proposals and we decided to spluge a bit BUT she even gave me a proposal that was under my budget. The only vendor to do so! On the day, the flowers and floral arrangements were more beautiful than I could ever have imagined. EVERYONE commented on the flowers and all wanted to know who the florist was. BOOK Alicia! I promise you can't go wrong. 

-Jaimie Fender, Portland Oregon 

-Wedding 8/27/2011

Alicia was the first vendor I selected for my wedding... and my favorite. She is an absolute pleasure to work with. She is basically THE package... talented, warm, professional... and most important for a budget conscious bride like me, reasonably priced. PROFESSIONALISM (the floral designer herself): As a bride from out of state, I really appreciated her responsiveness and her going out of her way to accommodate my requests. I wanted specific containers for my flowers and Alicia did not hesitate to go out to shop for them before we even had solidified our contract. She worked within my budget and never made me feel like I needed to spend more. She always made me feel like my wedding was the only one she was working on and never made me feel like I was making too many demands despite my many changes and specifications to our concept. She was VERY RESPONSIVE, in terms of time and quality of response, which is so important for any vendor. TALENT (flowers themselves): Everything was beautiful!!! I can't put into words how beautiful the flowers were. She exceeded my imagination and every expectation I had. I got so many compliments on my centerpieces and from older men who I didn't even think would notice. My bridal, my bridesmaids, jr. bm and flower girl bouquets were so beautiful and unique. One of my bridesmaids who is the "27 dresses" type was just gushing about how classic but unique her bouquet was. I wanted a more classic, romantic look and all the arrangements were classic which can sometimes be boring but mine were not. There was an undeniable character in all the arrangements and bouquets that are very Alicia. I don't know what it is but I also see it in all her recent florals. I really couldn't have been happier with my flowers. My only regret is that with everything going on that day, I didn't get to see Alicia to thank her personally. Thanks Alicia! Good luck with everything! I have no doubt that your talent and professionalism take you where ever you want to go! 

-Theresa Tran Masso,  Los Angeles, CA

                                            -Wedding 9/3/2011

My floral arrangements and flowers for my wedding party were simply stunning! Alicia took my ideas and created unique designs that were better than I could have ever imagined! We had a destination wedding and Alicia was so great to work with every step of the way. She made sure she understood my vision and used her touch to bring it to life. Saying goodbye to ll my floral arrangements was one of the hardest parts of having a destination wedding, I wanted to take them all home with me! I would recommend Alicia to all brides. She will work with your budget to create magic! Thank you Alicia! 

-Danielle Kolesnik

-Wedding 8/2/2014

-Red Ridge Farms  Dayton, OR

Alicia did a fabulous job with the flowers for my wedding! I was very specific (aka picky) about my bouquet, and Alicia exceeded my expectations. She has a lot of creativity and great ideas! Her attention to detail and the fact that she really listened to what I wanted make her so great to work with. I would highly recommend her!

-Jenn Mills 

-Wedding 8/1/2015

-Gorge Crest Vineyards  Underwood, WA

We were absolutely IN LOVE with our wedding florals and she will hit the nail on the head with everything that we wanted. Her service was amazing and communicating with her was easy!

She even made an extra corsage which we ended up needing due to a death in the family. 

Book Floral Designs by Alicia and I assure you that you won't be disappointed!

-Kayla Brill 

-Wedding 7/25/2015

-Brasada Ranch  Bend, OR

I am so thankful I booked Alicia for my wedding, all her floral arrangements were positively breathtaking and Pinterest worthy! Her enthusiasm is contagious and her passion is evident in her craft! I believe my wedding flowers are the most beautiful and unique I have ever seen at any wedding I have attended. I never thought I would have loved my flowers so much at my wedding, since prior to meeting Alicia I was not at all that enthused by the flower portion of the wedding planning, but I am in love with how beautiful they turned out (and they photographed beautifully). She was also extremely responsive and respected my budget, she knew exactly which specific flowers would be in season and which would cost more due to out of season. My wedding was outdoors and in the middle of nowhere, but despite this she arrived on time and everything went off without a hitch! I cannot again say how happy and thankful I am I booked Alicia and I would highly highly recommend her, she is truly an amazing person!

-Brittany Lardy 

-Wedding 7/9/2016

-Private Residence Banks, OR

We hired Alicia based on the recommendation of our photographer and her other reviews, and we are so glad that we did. We were truly impressed and captivated by the quality and value of Alicia's work. We had no idea what kind of arrangements that we wanted, but Alicia was incredibly knowledgeable and communicative about all of our options. She helped us pick flowers that were in season and she was very budget conscious. I had no idea what my bouquet would look like until the wedding day, but I couldn't have been happier with it. She incorporated succulents into most of our arrangements, and even decorated our cake with them (which looked AWESOME and totally Pinterest-worthy). The day of the wedding, she arrived precisely on time with her assistant, and set up her arrangements throughout our entire venue (Silcox Hut at Timberline – she was already familiar with the staff and the layout of the tables, which was incredibly helpful in planning and execution). As the bride, I was busy running around, and when I came upstairs I was blown away by the transformation of our little rustic space. The staff told me that she even helped them rearrange their pre-existing floral bouquets to fit our theme. We got a million compliments all night on her work and on how efficient she had been, and before the evening even ended, our guests were already staking claims on the various arrangements to take home with them. I highly recommend Floral Designs by Alicia (especially to Silcox brides – you definitely need vendors you can rely on!). She was wonderful in every way, and you will not be disappointed.

-Kate Sanders

-Wedding 8/13/2016

-Silcox Hut Timberline Lodge

I wish I could give more stars! Alicia is thee BEST florist in Portland, OR, by far. My bouquet & flower crown was a hit at my wedding! It was absolutely BEAUTIFUL!!! She exceeded my expectations. Right from the beginning when I contacted her for a quote she was professional & punctual with her responses. At first, I emailed her pictures of what I'd like mine & bridesmaids bouquets, flower crown & groom/groomsmen boutonnières to look like. She gave me a respectable timeframe of when my proposed contract would be done & was very prompt. Unfortunately, due to my budget, I couldn't afford all of the beautiful flower choices/arrangements Alicia suggested. So, Alicia was kind enough to modify my floral arrangements & work within my budget. I had to change my bridesmaids bouquets to sunflowers & it worked out PERFECTLY!!! Ironically, it was my late grandfathers favorite flowers, so I knew it was meant to be changed & he was with me on my special day. It made a lot of my family tear when they saw the bouquets. It was very sentimental for me. My wedding was in October & she matched all of the flowers to a fall wedding. I would highly recommend, Alicia! She was a pleasure to work with! 

-Chynna Butteling

-Wedding 10/11/2017

-Portland, OR

Alicia's flowers were the most beautiful arrangements I have ever seen. We relied on her arrangements to elevate our outdoor venue, and they were beyond our expectations. Alicia accomplished exactly what I had asked for- wild textures with the exact palette I had described. She even worked with the cake shop to coordinate flowers for the cake. Coorespondance was so quick, friendly, and professional, even after I changed my mind on the palette. Our wedding flowers were unforgettable. So grateful for Alicia's beautiful work! Thank you!

-Kendra Berensten New York, NY

 Hoyt Arboretum Portland, OR 8/31/2018 

Stop your search right here and just hire Alicia. Upon meeting with her, I knew Alicia was the perfect florist. I had no idea how to select flowers for a wedding and did not even know where to begin. I told Alicia I was looking for something that gave off a feeling of "romantic, elegant, and black tie." I also knew I wanted pink peonies if they were available, and I didn't want a lot of greenery. She took it from there! Alicia showed me a variety of pictures from the internet and offered many ideas. She also gave me ideas on how to decorate for the ceremony and how to transfer those decorations into the reception as a cost-saving measure. I sent her a couple of Pinterest photos of floral arrangements that I liked, and I put the rest in her hands. Truly one of the BEST decisions of our wedding. Alicia was not only professional, punctual, and followed through on everything she claimed she would do, the flowers were high quality and spectacular -- they took my breath away. I wish I could have kept them live forever, as they were everything I imagined. The flowers are one of the aspects of our wedding that I still sit and reflect upon with happiness. Alicia's designs were what truly gave that feeling of "romantic, elegant, and black tie." The flowers pulled the entire wedding together. If I ever need flowers for an event in the future, you can bet I won't bother going anywhere else; Alicia will always have my business.

Jennifer Campbell Vancouver, WA

The Benson Hotel 7/21/2018 Portland, OR

It took us awhile to hunt down a florist we liked and trusted. Alicia was very conscious and understanding of our budget and what she could do with that. She offered options that were similar to items we wanted but were slightly less expensive when I liked certain things I couldn't afford. My bouquet looked like one out of a bridal magazine! It was exactly as I had asked for and my bridesmaids bouquets complimented them perfectly! You won't regret hiring Alicia! She is punctual, attentive and responds in a timely manner! She even included an extra boutonnière just in case a groomsmen broke theirs! :)

Judy Song 

Langdon Farms Wilsonville, OR 8/17/2019

Alicia understood and executed my floral design vision flawlessly. From the very get go, I felt like she was able to perfectly put my collection of inspiration photos into terminology that gave me total peace of mind that she would do a great job. The flowers on the day of our wedding were absolutely beautiful, and lasted all night and beyond. Our wedding party and set up crew were thrilled to take centerpieces home the next day. Alicia worked with my coordinator to avoid disaster when the arch that we'd rented from another company for her to decorate with flowers ended up being way too flimsy to support the weight of the flowers. They moved some wine barrels that the venue provided up to the end of the aisle, and distributed the flowers beautifully between the two barrels. Our ceremony photos are so aesthetically pleasing, and we are so thankful to have had such a beautiful solution worked out. I would recommend Alicia highly to anyone and everyone!

-Georgia Voigt

Perryhill Farm Dallas, OR 7/21/2019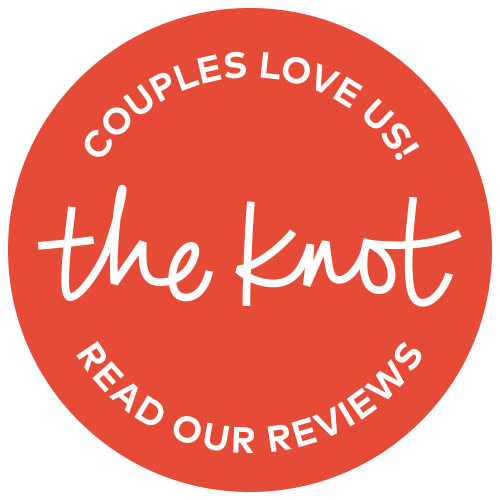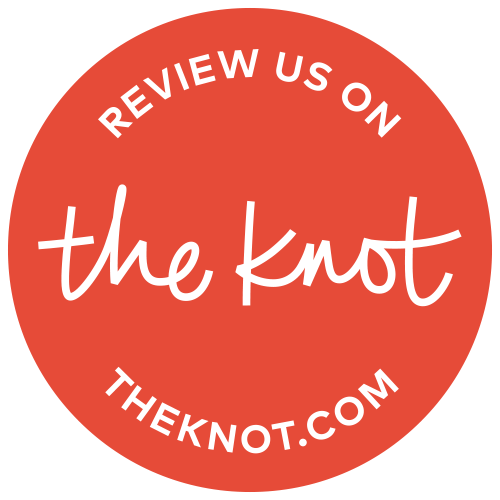 THANK YOU!! The flowers were amazing and I was beyond happy with how everything turned out! You are extremely talented and I would definitely recommend you to anyone you needs a florist! Thank you so much again! I find myself daydreaming of our flowers still!

-Mallory McBee

Private Residence Stevenson, WA 9/19/2020

Alicia is ABSOLUTELY AMAZING - not only her talent and professionalism, but also in terms of how easy she is to work with. I had a general vision for a stunning bouquet, but outside of that had little knowledge or direction when it came to specifics. I reached out to Alicia after browsing through her galleries, and told her the colors we wanted, an idea of the budget, and the venue in mind. After that, I asked her to just run with it - and she exceeded anything I could have anticipated. She promptly sent over her entire plan/vision, complete with itemized photos and design ideas that were exactly what we hoped for, and areas she felt we could cut to save if we wanted. On top of that, I mentioned I really liked circular arches which she didn't personally have, but when I asked where I could rent one or if she had any tips, she immediately sent over a quote from a vendor within our budget and offered to handle all of the booking and transportation. On the day of, both our photographer and coordinator mentioned how impressed they were with her smooth and efficient set-up and the truly stunning florals. She was reliable, made the planning process easy from the start, and I cannot count the number of compliments we received on her gorgeous arrangements.

-Hailey Colangeli

Skamania Lodge Stevenson, WA 7/31/22

Alicia is a fantastic florist. I was so happy to have hired her. Her floral arrangements are stunning, our wedding arch was beautiful and my bouquet was incredible. She was incredibly accommodating to last-minute changes and was able to change around table arrangements for us the week before which I'm still so grateful for. All our guests could not stop talking about how beautiful the florals were. We had our wedding at a nursery and the floral designs complimented all our décor, space, and wedding party so well. I cannot recommend her enough.

-Emily Van Alst

Block House PDX Portland, OR 10/16/22

Wow! Wow! Wow! I was absolutely blown away by Alicia's work for our wedding. She absolutely made our vision come true... We wanted dreamy disco desert vibes and honestly... it was better than I could have ever imagined it. I almost cried tears of joy when seeing my bouquet. It was like she took all the best parts of the bouquets I saw on pinterest and made it into one super bouquet. It had beautiful purple orchids, cacti, air plants, and disco balls! It was perfectly stunning and one of my favorite parts of our wedding. Alicia is super responsive and such an artist. I am so impressed with the arch she decorated for our wedding. Streamers and disco balls just like I imagined. She literally is so great at interpreting a vision and making it all an absolute dream come true. Honestly, working with Alicia makes me want to get married again so I can see more of her beautiful creations. A zillion out of 10! WOULD RECOMMEND WORKING WITH ALICIA!

-Marissa Hoover

-Apen Hall Bend, OR 7/31/2021